Injury Prevention Workshops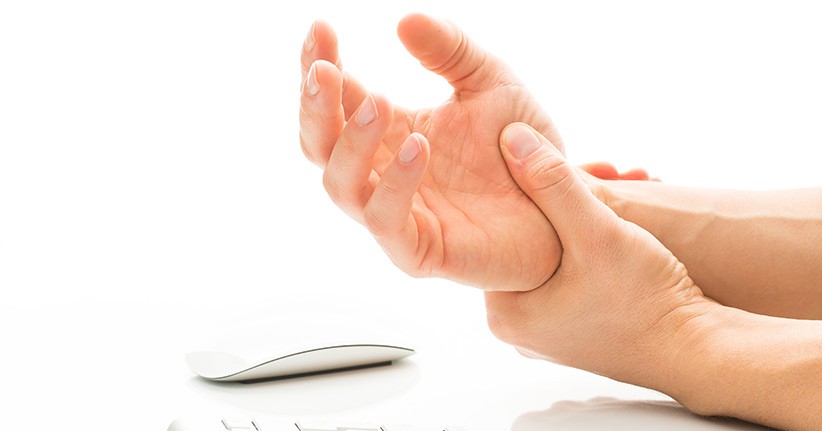 Injury Prevention workshops not only provide you with 6 CE hours but you will learn little things that you can do to extend the longevity of you career by preventing injury. Have you ever had a client come to your office and say my left shoulder hurts, and I want you to spend the whole hour working on my left shoulder? You know that their left shoulder hurts, you also know that's not the pain site. Almost always the cause of the pain is not related to where the pain is felt. Injury Prevention is very similar to this, you may be having pain but feel like you are doing everything right. What you may not know or see is how everything is related and that bending a certain way can cause neck pain or if you table was a little higher or lower your shoulders would stop hurting or just how much you hyper extend your wrist in one session. This class will teach you small things that you can do to prevent injury and things to watch for. I'm a firm believer that this class and book should be taught in every massage school!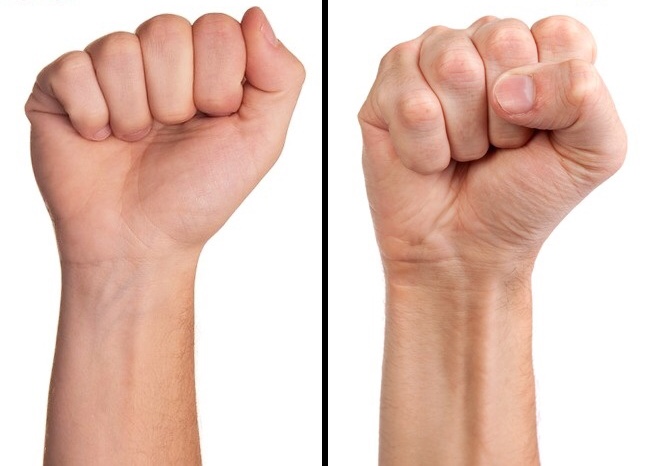 Can you tell a difference in the two hands? Which do you think would more likely cause an injury while massaging?
The answer is the hand on the right. Most would have chosen the hand on the left, however griping too hard causes strain on the muscles, when using your hand in a fist for massage you want it tight but relaxed at the same time.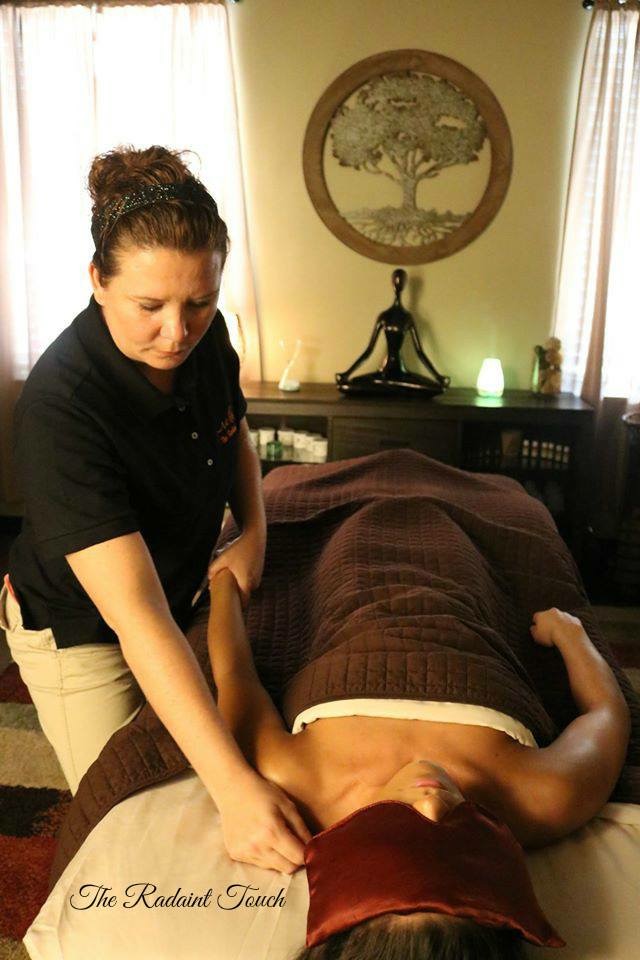 Let me tell you a little about me and my story. My name is Amanda Mattingly LMT CIPI, I have been a massage therapist for over 10 years. I was in a car accident and had to have three neck surgery's and was told that I would never be able to do massage full time again. I have learned ways with the help of Save Your Hands on how to adapt my sessions to so that I'm not experiencing any pain and the session is still beneficial to my clients. I currently work five days a week and see on average 20-25 clients a week. These workshops are not about telling you that your doing something wrong its about showing you small adjustments that can make you more effective while helping you prevent injury and extend your career. These classes are also about changing your mindset that self-care is important not only for clients but for our self as well. Therapist tend to be so good at taking care of others that we totally over look our self. I can tell you from experience, when you have a passion for massage and you get injured and have to start looking at plan B its devastating. We are always preaching self-care to our clients, but what I have found is that we are horrible at taking out own advice. Injury Prevention is self-care because you are taking the time to learn to care for your future self.
All Classes include a copy of the Save Your Hands book.
Class Certificate for 6 CE hours
Hands on learning
Class Cost is $175.00 a person (includes Book)
If you would like to book a class for your team or would like to host a workshop in your facility feel free to call us email.
Cipiamanda@gmail.com