Investing in Massage is an Investment in your Health.
The below types of massage have one set price for 30, 60 and 90 minute sessions. Because everyone's needs are different we will sit down and do a detailed intake with you. You may need or want to incorporate several different modalities into one custom massage session. We want you to get the most out of your session with us.
30 Minute Session - $40.00
60 Minute Session - $70.00
90 Minute Session - $95.00
---
Relaxation Massage
The goal of this massage is pure relaxation. A relaxing full body massage that uses a combination of long smooth rolling strokes to achieve full body balancing and relaxation of the mind. Massage oil or cream is used with smooth, gliding strokes. Swedish massage uses firm but gentle pressure to promote relaxation and ease muscle tension. It is a classic massage that will ease your stress and allow you to slip into a calm state of relaxation.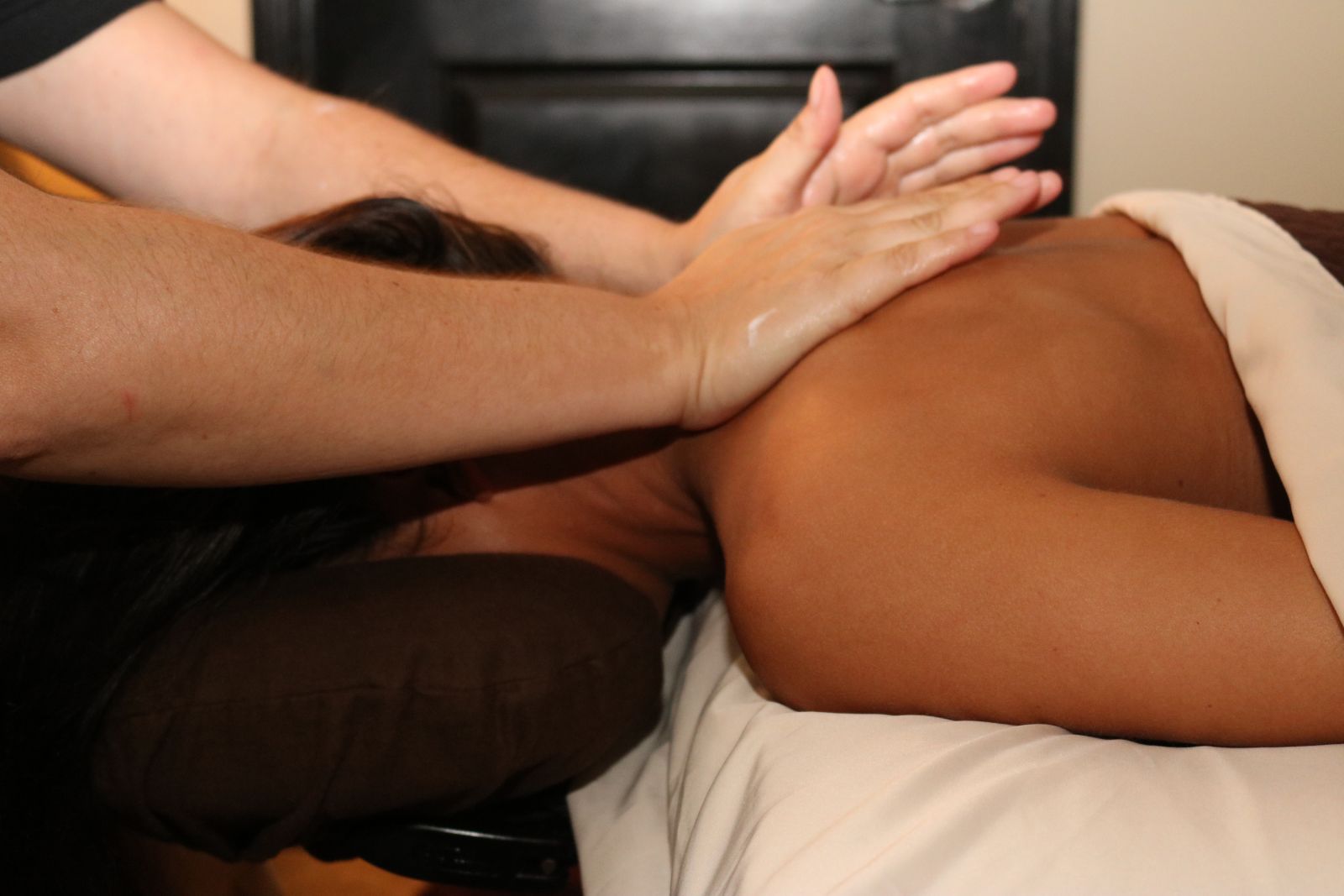 ---
Sports Massage
Sports massage therapy can be used as a means to enhance pre-event preparation and reduce recovery time for maximum performance during training or after an event. Sports massage is generally a faster pace massage and includes more stretching than a other massage modalities. This can also include active and passive stretching, where the client is participating by responding to actions and commands given by the therapist.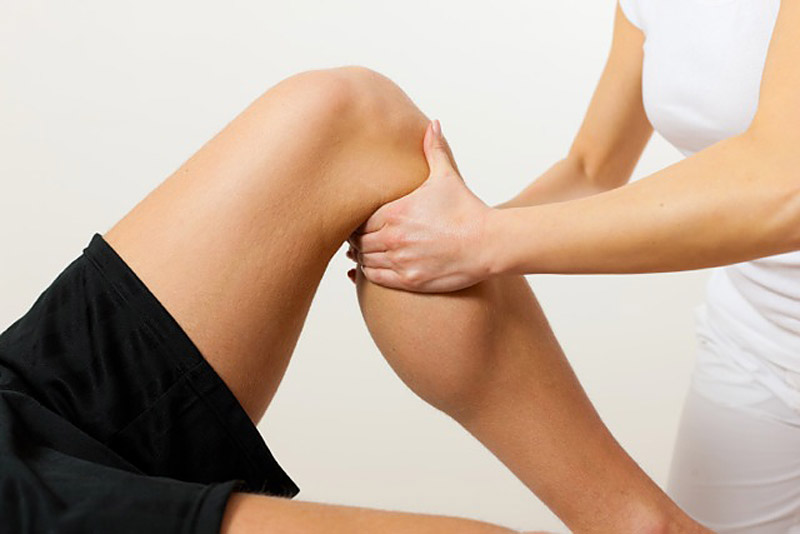 ---
Prenatal Massage
A massage for the mother to be. Massage relieves many of the normal discomforts experienced during pregnancy, such as leg cramps, stiff neck, backaches and edema. Specially-designed massage tables, cushions, and side-lying postures are used to prevent putting pressure on the abdomen.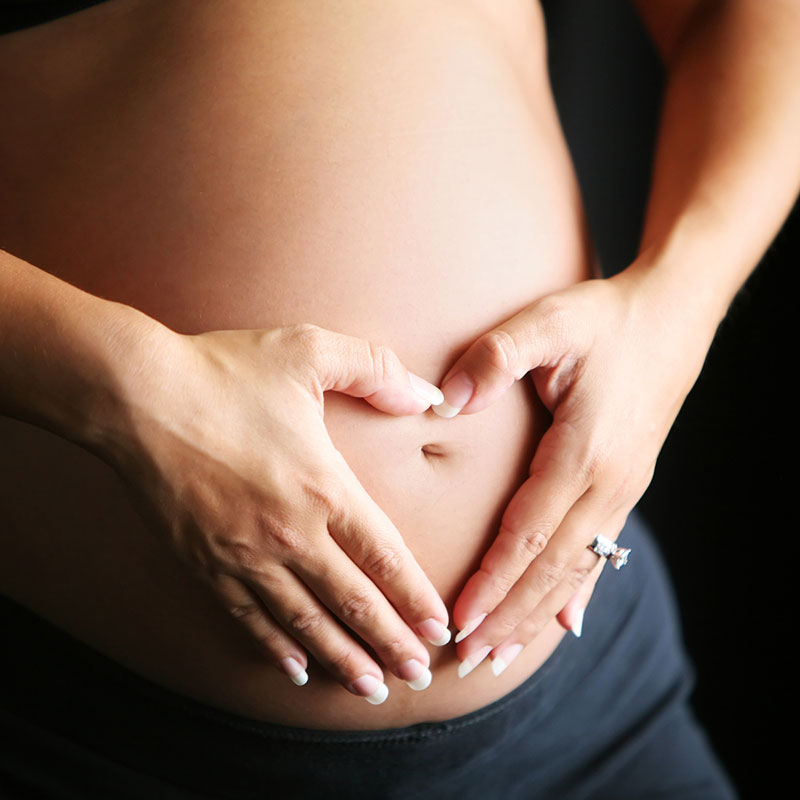 .
---
Therapeutic Massage
Therapeutic massage is a general term that describes any type of massage modality that helps relieve pain, reduce stress, and work on a specific problem—such as a frozen shoulder. We will use a combination of techniques depending on what your body needs, and what most comfortable for you. This can include a combination of Trigger point and deep tissue work.
Description of Trigger Point Therapy
Trigger points are sore, painful spots that occur in a muscle. Most people refer to trigger points as knots. They are called trigger points because they "trigger" a painful response that often refers pain to different parts of your body. Trigger Point Massage uses concentrations of finger pressure on each trigger point to prevent cycles of muscle pain and spasms.
Description of Deep Tissue
Deep Tissue Massage, is a deeper more intense massage. This technique uses slow, deep guided strokes and firm pressure designed to relieve severe tension and reach below the superficial muscles.
---
Chair Massage (in my office)
For chair massage, you are seated in a special chair with your face resting in a cradle, looking down towards the floor, with supports for your arms. Your back and neck completely relax while the therapist relieves muscle tension using Swedish massage moves like kneading and compression and tapotement, which don't require oil.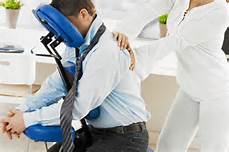 ---
Sessions For Any one Under the age of 12
30 Minute Session $20.00
60 Minute Session $40.00
The vast majority of massage professionals will readily admit that no one is too young to appreciate and benefit from a good massage. Studies have repeatedly shown that massage helps kids and adults of all ages with stress and stress hormone levels, mood and behavioral problems. The immune system can also enjoy a much-needed boost from a massage. With Children addition in office paper work will need to be signed by parent or guardian. Parent or guardian will need to be present during the session as well.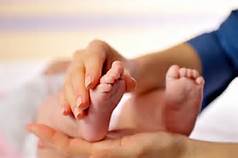 ---
Cupping Massage Rates
30 Minute Session - $50.00
60 Minute Session - $80.00
90 Minute Session - $105.00
Cupping Add-on for 1 area - $10.00
---
Cupping Massage
Massage Cupping is a modern adaptation of the ancient art of cupping therapy. While massage is performed by applying pressure, cupping instead uses negative pressure to pull, lift, open and expand the body's soft tissues. We use different types of cups depending on your goals and preference. The cups can be moved around or left stationary, depending on the goals of the session and the clients preference will determine how they are used. Please look at the cupping tab in this site for more information about cupping, and to see if this therapy would be right for you.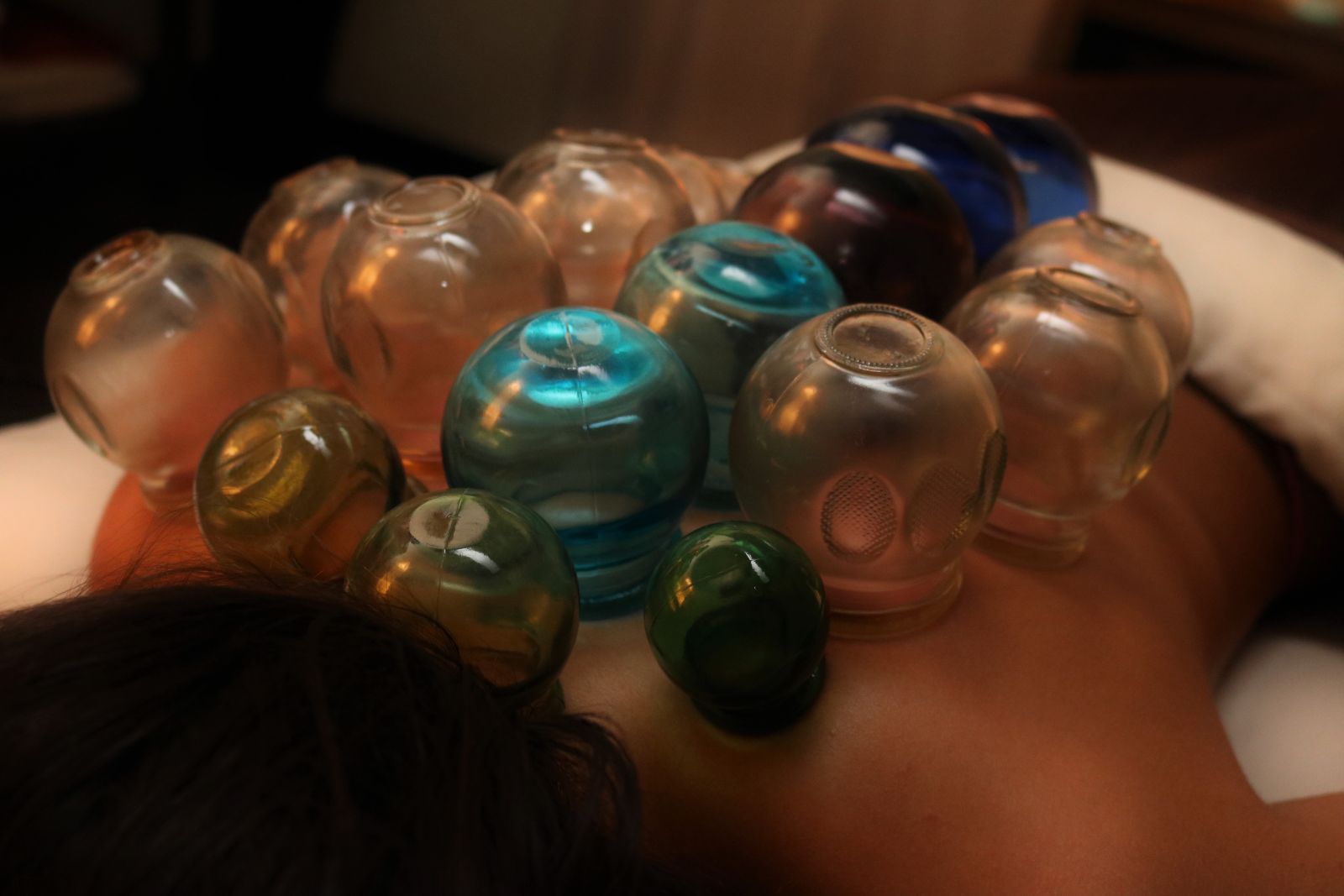 ---
Synergy Hot Stone Massage
60 Minute Session $90.00
90 Minute Session $115.00
Smooth stones are heated and used to warm the muscles. The therapeutic effects of heat relaxes muscles more deeply. Used as an extension of the therapist's hands, massage stones induces deep relaxation and provides a unique experience. Warm Towels are used on the face and feet as well. This is a must on those cold winter days.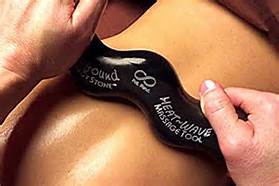 ---
Oncology Massage
Amanda currently works with cancer patients that are actively in treatment free of charge. At their consent she will contact their oncologist and obtain clearance to work with them. Because this service is free, she can only take so many clients at one time. If you or someone you know is currently undergoing cancer treatment, feel free to give us a call to see if a spot is available for them.